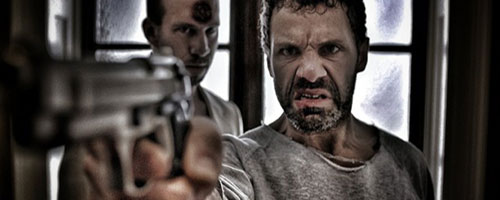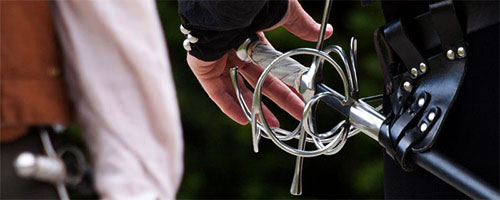 Gun & Weapon Hire
Independent Drama provides weapons / related prop hire to the film, TV, stills photography, motion capture and theatre industry.
With a wealth of knowledge, ID Fight Co-ordinators and Armourers can help you choose the right tools for the job, taking into consideration historical authenticity, character profiles and above all safety.
Our weapons and props are designed or chosen specifically for theatrical and film use.
We also work with directors and producers to advise on the design process of new weapons, props costumes and sets. Whether creating a fantasy world, sci-fi universe or lost civilisation we can help make your production action friendly saving you time and avoiding potential safety issues further down the line.
Weapon hire and/or armourer application form »
LEGAL REQUIREMENTS
Independent Drama complies with the VCRA (Violent Crime Reduction Act) and the Metropolitan Police Service Film Unit guidance for the provision and supervision of theatrical and film firearms.
We do not supply to the general public and gun hire is subject to the presence of an ID Armourer.
Supply of replica / imitation or airsoft firearms
Any production requiring replica/imitation or airsoft firearms, must have obtained them from a Registered Firearms Dealer (RFD) or a correctly licensed supplier that is a Company whose business is to supply replica / imitation or airsoft firearms to film, television and theatrical productions.
Use of replica / imitation or airsoft firearms
For all production work, a Film Armourer must be engaged where a firearm that requires a licence or certificate is to be held or used by someone who is not working within the privileges of their own licence, such as an actor. The Film Armourer must be competent and experienced in such work. Holding licences or shotgun and firearm certificates does not qualify a person to be an armourer.
The safety and security of Replica/imitation/airsoft firearms should be treated in the same way. The producer must seek the advice of the relevant weapons expert to make sure that adequate information, instruction and training is given to all those involved with, or affected by the use of the weapon.
MPS Film Unit (Nov 2013)