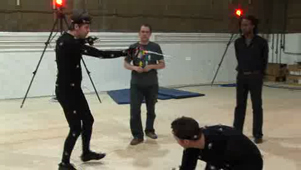 19th March 2010
POW, BIFF, BAM, BAFTA!
Empire: Total War wins a BAFTA for best strategy game 2010. ID Fight Choreographer Ronin Traynor worked on Total War as fight choreographer and motion capture performer in partnership with Chris Wolff, creating some exciting action sequences.





Empire: Total War, developed by Sega/Creative Assembly, is available in stores now.