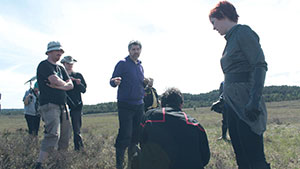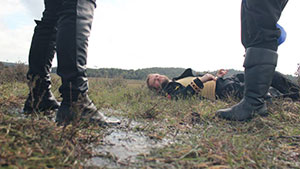 30th June 2014
Star Trek
It's an ambush Jim, but not as we know it.
ID Fight Team members Eifion Melnyk-Jones and Sylvie England have been cast in new Star Trek film, Star Trek Ambush. Unfortunately they are on opposite sides and face each other in a fight to the death.

"Ambush" will introduce you to a new ship and crew that exist in the Star Trek Universe, The USS Ambush. Set just after the events portrayed in "Balance of Terror", the original series episode. By focusing on a single away mission to rescue a captured Commander, "Ambush" will shed some light on how the Federation ultimately dealt with the Romulans, after the initial incident involving Kirk and The Enterprise.

ID Fight Co-ordinator Ronin Traynor is co-ordinating the action and not to give any spoilers away but just wearing a red shirt doesn't mean your character will die easily... or at all!