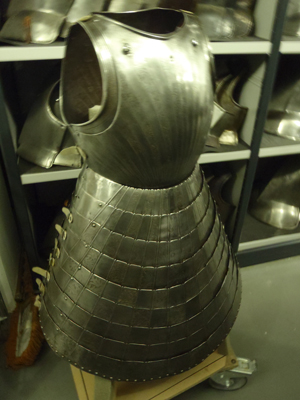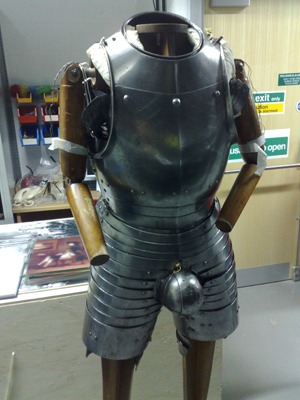 22nd April 2010
Royal Armouries - 1 of 2 - Battle Royale
Would you tell Henry VIII he is wearing a skirt?
ID Fight Unit members Daniel Tyler-Smith and Ronin Traynor recently hit the museum galleries of the Royal Armouries in Leeds. They met with fellow ID Fight Unit member Angela Clare who works as a historical researcher for the Armouries.

Although the Armouries Tournament Gallery is currently under re-development, they were allowed a close encounter with several objects usually behind glass. These included the sporting armours of Henry VIII as well as the iconic horned helmet (the logo of the Royal Armouries) and horse armour, both of which were gifted from Maximilian I.