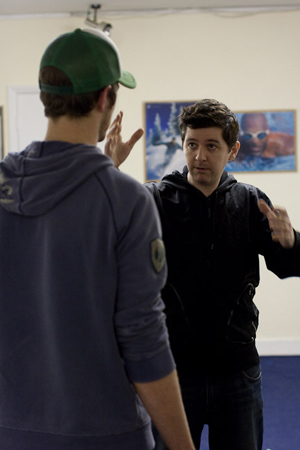 25th January 2010
What if you had a hobby that you couldn't tell anyone about?
This is the problem serial killer Kyle faces...
This is the problem Kyle faces in the web series The Syndicate as he pursues his goal of becoming a successful serial killer...





Written and produced by Victoria Howell and Amy Elizabeth, with fight direction by ID Fight Choreographer Ronin Traynor, The Syndicate is a darkly comic, compelling story, with more than a few twists in its tale.