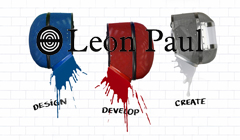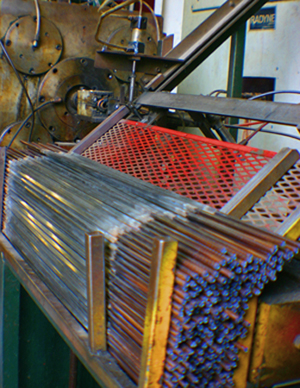 1st November 2010
Are you getting the point?
Independent Drama meets the modern swordsmiths.
ID Fight Unit member and fencing coach Ronin Traynor recently went behind the scenes at the Leon Paul factory to look into the modern sword-making process. Perhaps the most famous producer of competitive fencing equipment today, the Paul family has been a part of British fencing for almost a century.

Leon Paul first visited England as part of his grand tour of Europe after leaving the French army with a fencing diploma in 1905. Twenty years later, he founded Leon Paul Equipment with his wife Anna. 'Nanna' Paul looked after the clothing side, while Leon, or 'Papa' Paul as he was known, would come home after a long day's teaching and work into the night, assembling weapons and masks.

Since its formation, Leon Paul has remained a family business run for fencers by fencers. Today, a fourth generation company, it has a prestigious history with members of the family having competed in 20 Olympic Games, 30 world championships and winning 25 national titles.





Fencing is a great skill to accompany the theatrical mastery of swordplay and can help give an actor an understanding of being in a real duel and continues to be a training tool for the ID Fight Unit.