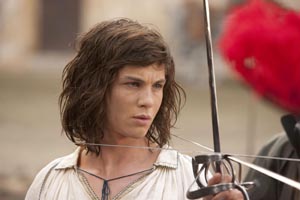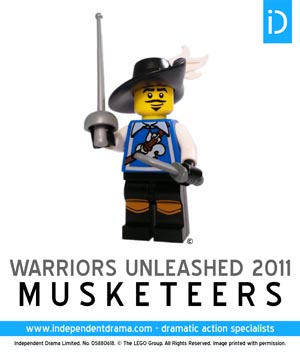 25th September 2011
Rapier and dagger is back!
For anyone who has done their foundation training in stage combat these weapons may hold fond memories. Now they are making a big appearance in 3D glory at cinemas this October in "The Three Musketeers".



Coinciding with the release of the film our ID Warriors Unleashed Autumn workshop will be exploring the styles and traits of the Musketeer character.

Students will learn the Musketeer's sword fighting techniques as well as some unarmed brawling for both one-on-one and group fights.

The workshop will be suitable for all levels of experience so if you've never lifted a sword, this is your chance and if you're a dab hand then now's the time to work on the flash moves only a musketeer would be brazen enough to use.

Enrol now on our Courses & Workshops page.