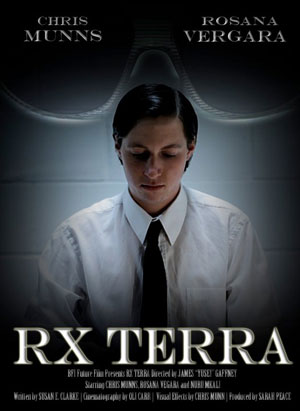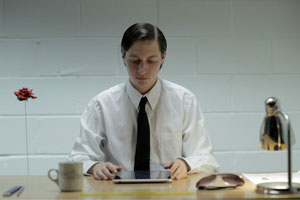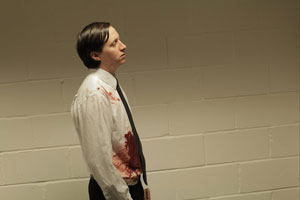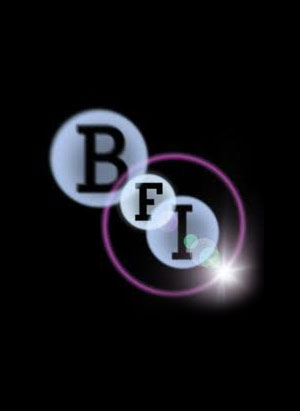 7th January 2012
RX Terra at the BFI
What do you want to see?


It premiered at the National Film Theatre and has since been shown again there to inspire young filmmakers.

The year is 2020 and Britain is the new 3rd world. In order to live day-to-day the company Pineapple has released a new product. iGazer is the name of a special pair of highly sought after sunglasses, which creates a virtual reality for the wearer, removing the dystopian truth and replacing it with your heart's desire. Lead (Chris Munns) is a regular guy with a normal 9-5 desk job. Suffering from OCD he can barely function without his iGazer spex, and it becomes very obvious what he desires above everything else - but falling in love in this world can be the most dangerous thing you could do.